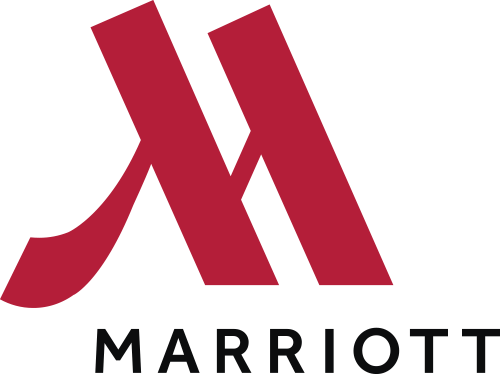 135-25 142nd St.
Jamaica, NY 11436
Current Job Openings
Marriott New York JFK Airport
Jamaica, NY
posted March 13, 2023
Accounting Manager
Job Description
The Accounting manager is responsible to oversee the smooth and efficient processing of accounting and human resources related information and systems at the property level. Provide a leadership role in all accounting and personnel related issues at the property. 
Essential Job Functions:
Hotel General Cashier
Verify deposits of each cashier and document variances daily
Document due back and issue in a timely manner
Provide change to all cashiers during specified times
Make deposits to bank with security escort
Maintain adequate inventory of cashier supplies including drop envelops
Maintain MOD bank and replenish as necessary
House bank issuance and monthly audit
Communicate deposit information to corporate office daily
Accounts Receivable
Set up House Accounts and A/R Accounts as needed or directed by management
Ensure all Group and Direct Bill accounts are accurate and mailed within three business days
Make collection calls on outstanding accounts to ensure all amounts are collected within 60 days
Complete credit references for Direct Bill accounts requesting credit
Coordinate with Sales & Marketing/F&B/Banquets to ensure accuracy of accounts
Accounts Payable
Maintain high level of organization of filing
Ensure each invoice received has been properly routed to approving manager
Research vendor disputes/questions and statements regarding unpaid invoices
Ensure proper control measures are adhered in compliance with company standards
Participate in inventory processes to ensure accuracy and controls
General Accounting
Responsible for all end of month accounting including but not limited to the following:

AR summary, tax exempt report, PTD/YTD Revenue, inventory accuracy, cash sheet counts, P/L variance report contribution, rebills, accruals, etc.
Formal Education:
BS or BA in Hotel Administration, Management or Accounting preferred
Minimum Requirements:
High School graduate or equivalent
Must be able to communicate in English with guests, visitors, vendors and hotel staff
Must be able to provide legible communication
Must be able to compute mathematical calculations
Two years front desk/night audit and one year hotel accounting experience
Proficient in Microsoft Excel, Word, and Outlook.
Possess a working knowledge of basic office equipment such as fax machines, copiers, scanners and printers and automated property management systems.
Ability to enforce hotel's standards, policies and procedures with hotel staff.
Ability to maintain confidentiality of pertinent hotel data.
Possess an independent work ethic to perform job functions with minimal supervision.
Ability to work cohesively with other departments and coworkers as part of a team.
Maintain high level of office organization by daily filing routine of all job related files.
Attention to detail and accuracy.
Physical Requirements:
While performing the duties of this job, the employee is regularly required to sit; stand; bend; walk; use hands or finger; or feel objects, tools or controls; lift boxes (up to 15 pounds); talk and hear. Vision abilities required by this job include close vision to a computer screen.
Marriott New York JFK Airport
360 Room Hotel
The highly-anticipated Marriott New York JFK Airport features 360 stylish guestrooms, M-Club concierge lounge with views overlooking the airport runways, an over-sized fitness center, excellent dining options, and 6,000 square feet of elegant function space. The hotel caters to the modern traveler who needs a high level of service and amenities, reliable shuttle service to and from the John F. Kennedy International Airport, a quick commute to explore Manhattan and everything the Big Apple has to offer.The event space is ideal for upscale weddings and meetings. The hotel also offers easy access to the Belt Parkway, Van Wyck Expressway, Federal Circle Station, and nearby Resorts World Casino, Belmont Park, Queens Botanical Garden, UBS Arena, St. John's University, Arthur Ashe Stadium - home to the US Tennis Open and enjoy a quick drive to iconic Long Island. Experience the area like never before.
---