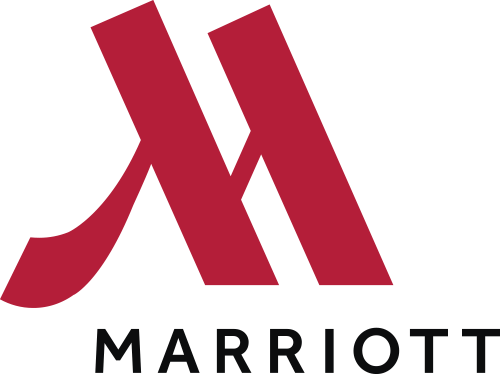 135-25 142nd St.
Jamaica, NY 11436
Current Job Openings
Marriott New York JFK Airport
Jamaica, NY
Posted February 4, 2020
"Excellent opportunity with this growing and innovative company headquartered in Nashville, TN! Company offers a great work environment, excellent benefits and career development opportunities!"
Human Resources Director
The Human Resources Director (HRD) of the Marriott/Residence Inn JFK Airport will work directly with the Area General Manager and The Corporate Director of Human Resources to successfully administer and manage all areas of human resources for the property. 
Essential Job Functions
Recruitment and staffing of the Hilton and Residence Inn properties (postings, background check, assessment, screening interview, offer letters, job fairs, college job fairs)

Administer and manage the MIT (Manager in Training) candidates/hires for the property, with the support and direction of Corporate

Onboarding of new associates into the HR/Payroll system and all new hire paperwork (I-9, benefits, taxes, wages, meal policy, etc.)

Ordering, maintaining pars and issuing of associate uniforms/nametags

Payroll processing for Marriott and Residence Inn properties

Conducts property Orientation for all new hires and conducts required training

Property contact for Insurance/Liability issues (accidents, OSHA recordables, etc.)

Employee resource for all wage and benefit questions. Open door for all associate concerns

Participation in all associate/manager disciplinary actions. Employee counseling/mentoring

Responsible for communicating to team deadlines for team member evaluations and Brand/Chartwell required training

Maintains organized and comprehensive files of all property team members. Files contain all necessary federal, state and company/Brand required documentation and must be available to auditors

Development and implementation of employee recognition programs

Planning and execution of employee special events (employee recognition banquets/events, housekeeping appreciation week, picnic, etc.)

Responsible for maintaining budget guidelines for all applicable line accounts

Responsible for knowing and following all Chartwell/Brand audit standards applicable to Human Resources

Responsible for annual wage survey of comp set properties

Execution of yearly employee survey, in alignment with the Corporate office
Other Requirements
Excellent problem solving and interpersonal skills

Strong leadership skills

Ability to read, write, and speak English

Proficiency with basic computer (PC) and office technology

Strong oral and written communication skills, inclusive of the ability to listen effectively and to speak clearly

Attention to detail

Planning and organizational ability

Multiple brand experience preferred

Crisis management - hearing and visual ability to observe performance and detect signs of emergency situations and respond with proper action

Ability to effectively deal with internal and external customers, some of whom will require high levels of patience, tact and diplomacy to defuse anger and collect accurate information to resolve conflicts

Ability to exercise considerable managerial skills, as the position may involve frequent decisions, meeting of deadlines, negotiations of contracts of vendors, analytical ability and planning, organization development, and coordination of large scale work projects

Must be able to effectively work with very little or no supervision

Must be a leader, a driver and bottom line oriented

Valid driver's license
Formal Education and Experience
BS or BA in Hotel Administration, Management or Accounting preferred

3+ years of Human Resources experience with at least one year experience in a management role.

Prior experience in the Hospitality field preferred.

Dynamite leadership skills.

Proven ability to lead others.
Physical Requirements
While performing the duties of this job, the employee is regularly required to sit; stand; bend; walk; use hands or finger; or feel objects, tools or controls; lift boxes (up to 15 pounds); talk and hear. Vision abilities required by this job include close vision to a computer screen.
Benefits
Medical/Dental/Vision/Life Insurance/LTD/STD, Critical Illness and 401k with Company Match

Vacation, PTO, Holidays

Team member travel discount

Professional Development
 ALL CANDIDATES MUST COMPLETE DEVINE ASSESSMENT TO BE CONSIDERED: https://rdr.devinegroup.com/?JBJSUS
Marriott New York JFK Airport
Hotel